About
These are the adventures of the MosieGrimm family. We started sailing dinghy boats (Laser and Albacore) in 2011. We purchased our first, almost real, sailboat in 2016, a 2002 Macgregor 26X, Criss-Cross.
In June 2018 we sold our Macgregor and moved to a larger CS34 Sailboat, Foghorn Lullaby.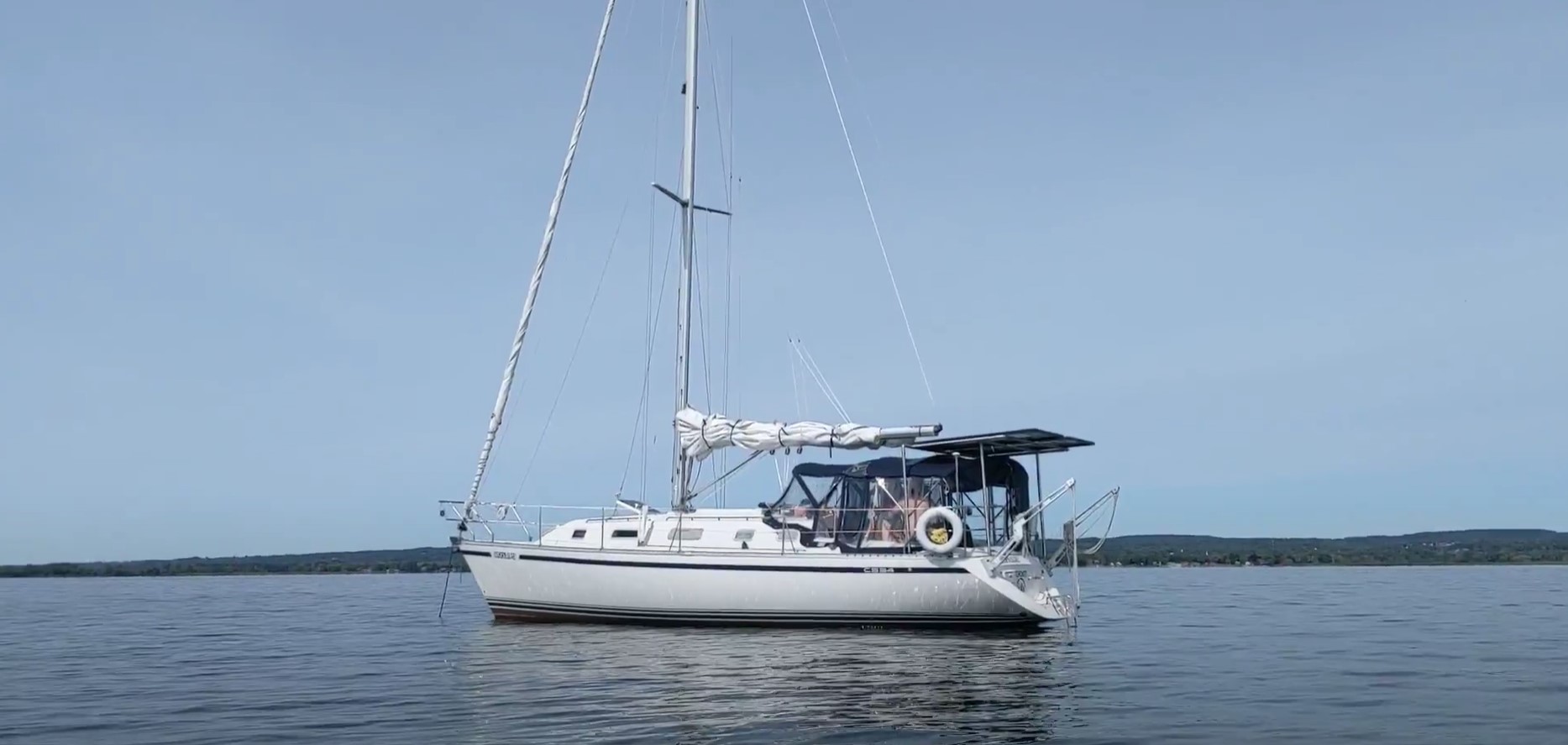 If you are looking for expert advice on how to sail or maintain a boat, please move on, these are not the stories you are looking for. This site will show you our typical approach to learning anything new. We like to first explore all of the wrong ways it can be done and then we usually try doing it wrong at least one more time just to make sure we fully understand it. Eventually, we get it figured out and move on to the next new thing to mess up.
Please comment on this blog as much as you can! We are still learning and always interested in hearing your opinions on how things should be done.
<! ========= Cool Timeline Free 2.6.1 =========>
Foghorn Lullaby Sailing Log
Haul Out
Our first time hauling out our CS34 we were nervous and unsure what to do. Taking the mast down seemed like such an impossible feat. Wiggers Custom Yachts took great care of us and made this way easier than I ever expected.
Thousand Islands
Our second visit by boat to the Thousand Islands, and our first long trip on our new CS34.
Haul Out Macgregor
We use the boat ramp in Cobourg to haul our boat out for the winter.
Cobourg to Picton in Eight Days
We spend eight days sailing to Picton and back to Cobourg again. Visiting various spots along the way.
Summer Sailing Lessons
We spend the summer living on the boat while the kids take sailing lessons at the Cobourg Yacht Club.