Nice To Meet You
If you've found this page, it means we've probably met and we shared our contact information with you. Thanks for looking us up, and looking forward to meeting you again!
Our contact info
Lori
Cell: +1 315 452-6388
Email: lori.mosienko@gmail.com
Shane
Cell: +1 315 775-1114
Email: shane.grimm@gmail.com
Our boat
Foghorn Lullaby, 1990 Canadian Sailcraft (CS) 34
We bought her from the original owner back in 2018.
MMSI: 316002926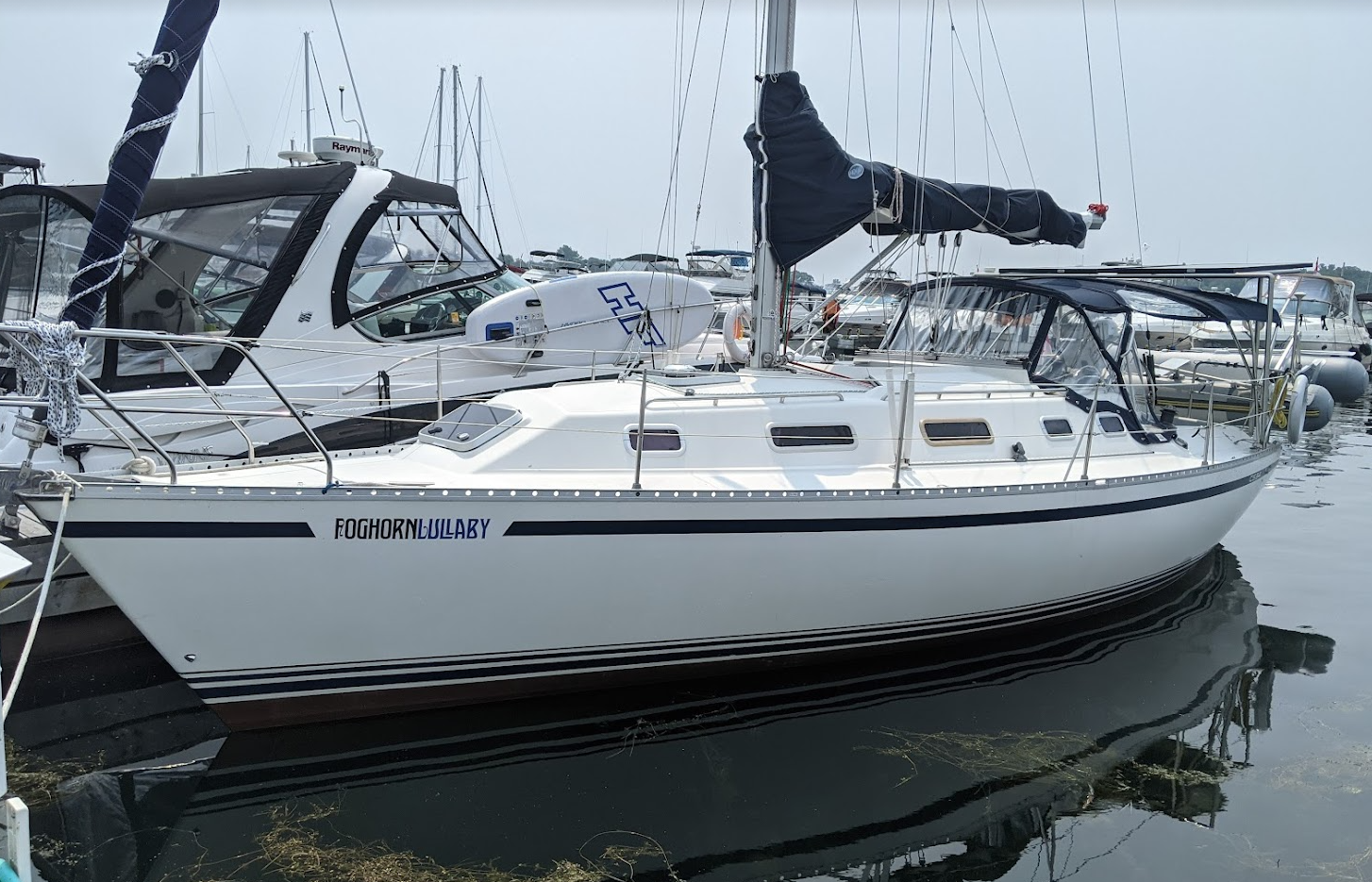 Current Location
This only works when a station picks up our AIS signal. It seems to be working really well right now, but it may not be current.
Signal Private Messenger
Since our phone numbers keep changing as we find the best cellular plan we've started to use Signal Private Messenger for instant messages, voice and video calls. If you want to try it out and are OK with yet another instant messaging app you can find me on Signal or join the Foggy Friends channel here:
Signal Group: Foggy Friends (install Signal first on your device before clicking)
Go here to learn more about Signal Private Messenger:
---
See our sailing timeline: Our Sailing Experience
---
This is a semi-private page and can only be found at this URL: foghornlullaby.com/NiceToMeetYou
Don't forget to leave your contact info!
Please use the form below to leave your contact info. Don't worry, it will not be visible to anyone else. Please include some info about your boat as well!